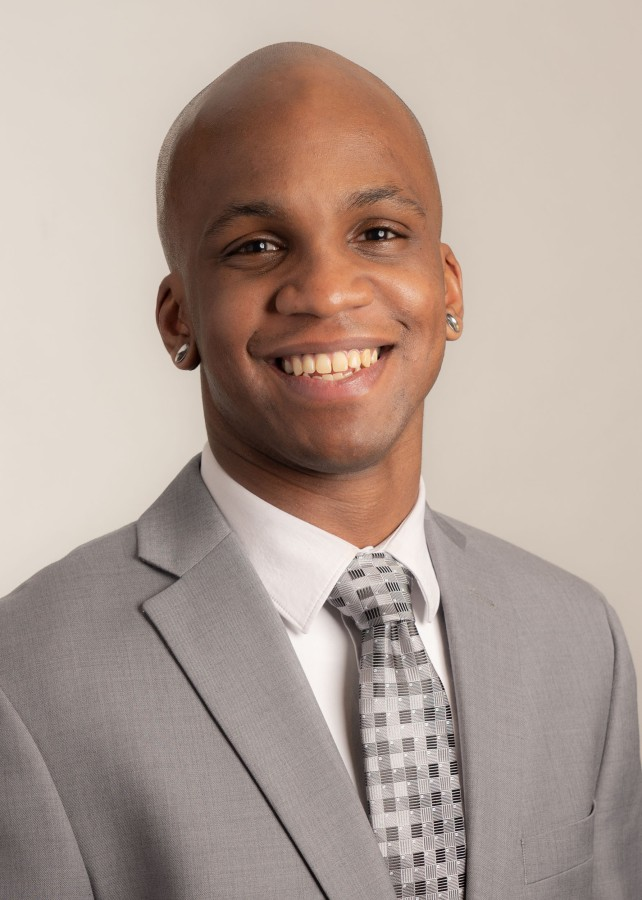 What Is a 3D Mesh Façade? (Definition, Installation, and Cost)
It is the responsibility of an architect to create an aesthetic that is genuinely distinguishable when compared to surrounding designs. Doing so requires architects to sometimes step outside their comfort zone and leverage the power of perspective in their design.
While this can sometimes proving daunting, the easiest way to do so is by adding three-dimensional elements to designs that are traditionally two-dimensional. But when adding three-dimensional elements, it is vital that you incorporate design material capable of accurately portraying your vision, such as 3D mesh.
This probably leaves you curious as to what 3D Mesh is? Well, here at W.S. Tyler, we eagerly apply our 20 years of experience to help architects such as yourself turn their vision into a reality.
Having said that, this article was designed to establish:
What 3D mesh is

How 3D mesh is installed

What mesh types can be used to create a 3D design

How much a 3D mesh system cost
What Is a 3D Mesh Façade?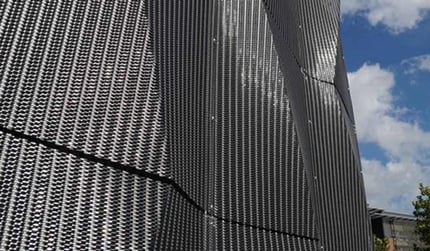 3D mesh is an architectural mesh system that is three-dimensional, meaning it's not a flat piece of mesh or flat panel, which is typically what you will see on applications such as a parking structure facade. Instead, a 3D mesh system creates a sense of movement, moving in and out of exterior design, bending, or twisting.
How Is a 3D Mesh Façade Installed?
3D mesh is typically installed via a panelized facade system. If we're looking at a 5'x8' piece of rigid mesh with several variating bends, this mesh panel will have to be placed and tensioned onto a frame.
This framed piece, along with any other framed piece, will go into the design. You're left with a facade with a three-dimensional aesthetic.
Now, a three-dimensional material cannot be installed in larger pieces unless there is a substructure that can accommodate the 3D movement of the mesh panels. This is because the larger panels will need to be tensioned onto the substructure itself.
So, let's say you wanted to create a wave effect where the mesh moves away from the structure and comes closer several times. You would need substructure elements that would push the mesh out at the desired spots, as well as substructure elements that allow the mesh to wrap around it, pulling it closer to the structure at the desired spots.
What Mesh Types Can Be Used To Create a 3D Mesh Façade?
Most mesh types and patterns are suited to facilitate a 3D mesh design; however, which one you should use depends on the application.
For most 3D designs, you are going to want to use a mesh that is rigid enough to be bent into the desired shape or orientation and retain its form. But if you're going to create a sculpture-like design, the extra pliability of a fine mesh will work best.
How Much Does a 3D Mesh Façade Cost?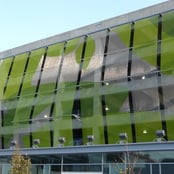 As the mesh panels used to construct a 3D mesh system must be placed into a framing system, 3D mesh systems can quickly become expensive. As soon as you begin incorporating the framework, the mesh system can enter the $70-$80 per square foot price range.
That said, the overall design of the system will dictate the cost.
If you have larger panels that simply go in and out, your mesh system may cost $30 per square foot. But if you want the twisting and bending of the mesh, you will need the framing, resulting in an increased price.
You will also need to consider the increased weight and space being added when working out shipping logistics. This is mainly due to the fact that these types of mesh systems cannot be rolled for shipment like two-dimensional mesh panels can.
For more insight into the overall cost of architectural mesh, read the article "How Much Does Architectural Mesh Cost?".
Heighten the Effectiveness of Your 3d Design With Painted Mesh
3D mesh is architectural wire mesh that is bent, twisted, and curved to add another dimension to typical flat wire mesh panels. It allows architects the creative freedom to create dynamic designs that are truly one-of-a-kind.
But to expand the way your 3D design is perceived, you may want to explore the possibilities of what can be done with painted mesh. Applying paint can help you make the contrast between the bends and twists more prominent throughout the mesh system.
Having helped architects leverage the capabilities of architectural wire mesh for over 20 years, W.S. Tyler is here to ensure your architectural mesh panels help your design stand out.
For more information regarding the benefits painted mesh can bring to your architectural design process, read:
About Ronnie Brown
Ronnie is the Content Writer for W.S. Tyler and has four years of experience as a professional writer. He strives to expand his knowledge on all things particle analysis and woven wire mesh to leverage his exceptional writing and graphic design skills, creating a one-of-a-kind experience for customers.